[Kumamoto UNESCO Association]Looking for "Noh" Workshop Participants on Jan.28th!!
Try and enjoy the "Noh" performance at the workshop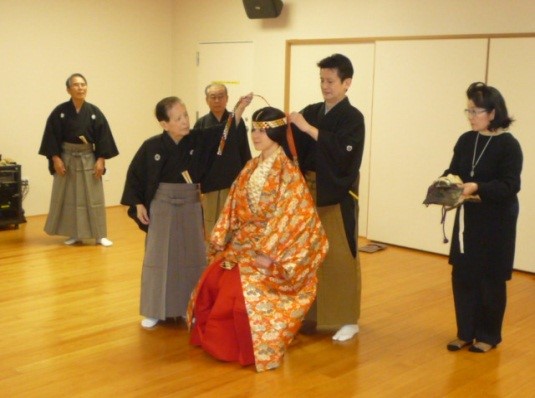 Noh is a traditional Japanese theater art, the oldest major theater art still being performed today. In 2008 it was designated an Intangible Cultural Heritage of Humanity by UNESCO. Starting in 2001, the Kumamoto UNESCO group has held a Noh workshop to help deepen understanding of traditional Japanese culture and foster an appreciation of Noh through letting participants experience Noh firsthand.
Click here for the flyer and for application form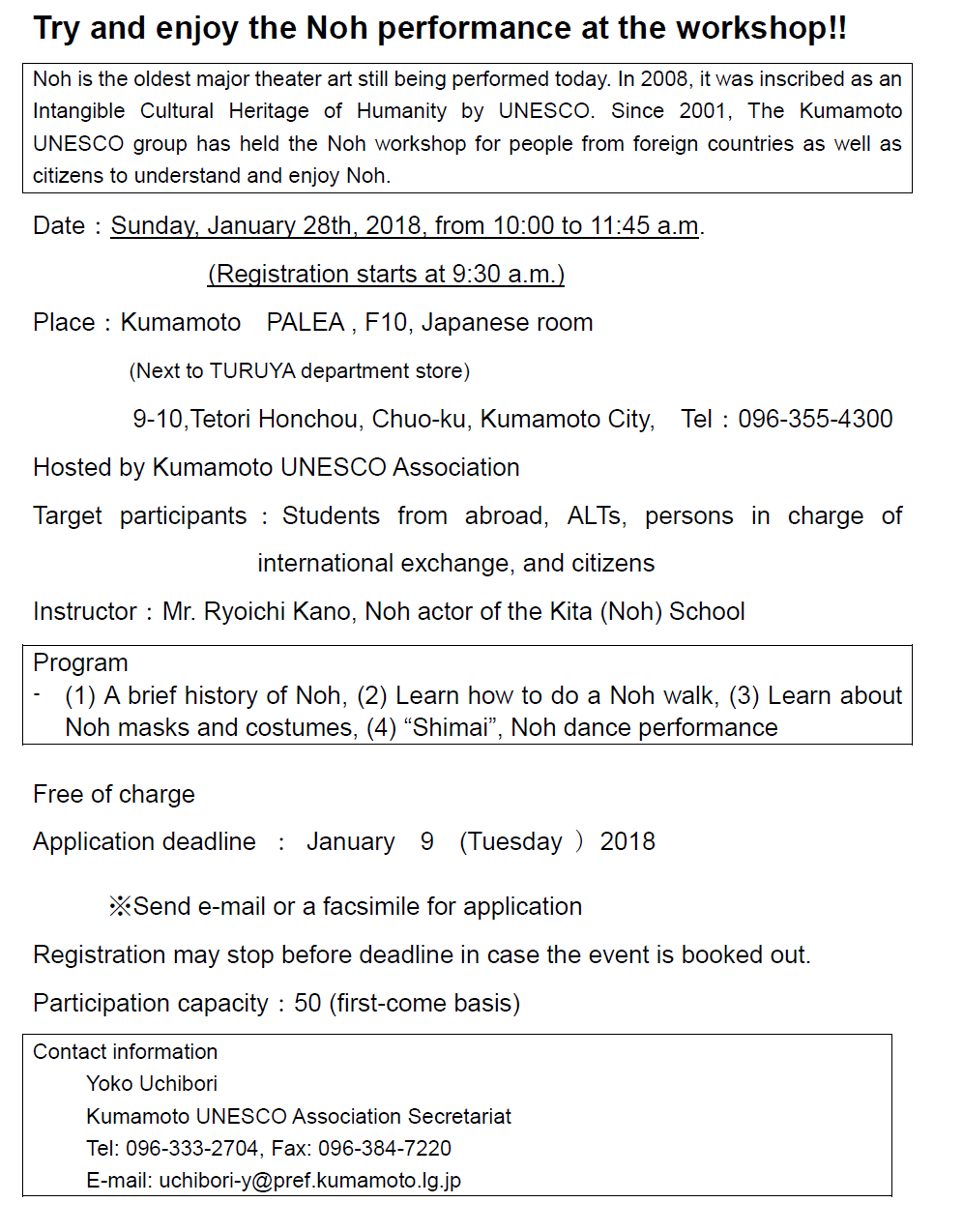 Entrance Fee: Free of charge
※We will stop accepting applications once all the places are taken.
Application, inquiry: Kumamoto UNESCO Association Secretariat
Contact: 内堀(Ms.Uchibori)
TEL:096-333-2704 FAX:096-384-7220
E-mail:uchibori-y(a)pref.kumamoto.lg.jp    ← Please chenge(a)to @, before you send an Email.